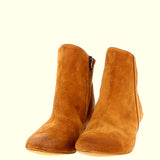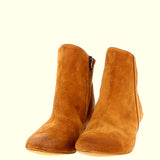 SKU: 013258 cachemire cognac
SKU: 013258 cachemire cognac
SKU: 013258 cachemire cognac
SKU: 013258 cachemire cognac
SKU: 013258 cachemire cognac
SKU: 013258 cachemire cognac
SKU: 013258 cachemire cognac
SKU: 013258 cachemire cognac
SKU: 013258 cachemire cognac
SKU: 013258 cachemire cognac
SKU: 013258 cachemire cognac
Cognac suede ankle boot
Taxes and
shipping
calculated at checkout
Cut
36
36.5
37
37.5
38
38.5
39
39.5
40
41
Description
Made of quality suede, this ankle boot expresses a very stylish charm! Its elegant line and soft texture offer excellent comfort. Try this boot and discover a new sensation of style! Are you ready to feel a little more chic?
Soft and unstructured upper;
Leather lining and insole for a healthier fit;
Italian leather sole, "bag" construction;
100% Italian artisanal manufacturing;

Leathers coming only from selected Italian tanneries with environmentally friendly green processes, without the use of chrome and with disposal and filtering of the processing water.